2021
Englist Summer Programs
English courses for students of all ages
If physical classes are shut down due to COVID, Englist is fully prepared to move lessons online.
Contact us now
Grades 1-6
July 5 – August 20
Morning Reading & Writing lessons, themed activities in the afternoons, with one field trip per week!
Sign up on a weekly basis. Contact us now!
JUNIOR HIGH / High school
June 8 – August 20
Classes from junior high and high school students. This summer, Englist is offering a journalism course in our Taipei Teen Tribune program and a special condensed version of our regular academic essay writing course. Contact us now to find out more about scheduling and discounts!
Location: Fuxing South Road, Section 2, No. 268, 2F-3
Telephone: (02) 2736-6829
LINE: @englist
eNGLIST VIDEOS
Ways students can improve their writing skills
Teacher Adam has some tips on how students can improve their writing skills.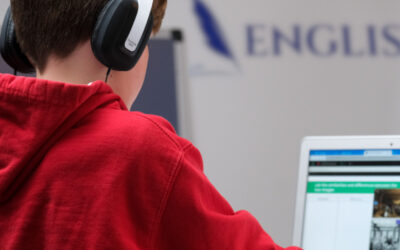 We understand that online learning is hard for families. Online classes might mean parents need to do a little extra work in helping their kids, or might need to pay a little bit closer attention to how their student is behaving in class. It's no fun for anyone – parents, students, and teachers. What makes Englist such a great program is that we both understand the difficulties and drawbacks of online learning, but we are also able to transition to an online system in the blink of an eye.
There are a few academic writing mistakes Englist teachers see more often than others. Take a look at the five most common mistakes in academic writing and see if these are problems you may have in your writing.
A good TOEFL study plan can do a lot to prepare you for the test. These steps will help you organize an ideal study plan. TOEFL format and scores Useful resources Practice strategies Tutoring Conclusion TOEFL format and scores Overall, TOEFL scores you on a...