2022 Summer English Writing Program
Junior High / High School | July 4 - July 29 | Da'an District
Sign up now
Learn More
Englist may be moving offices this summer, but we're not going far! We will still be in the Da'an area of Taipei City. Contact us for more details!
Our classes are all-English, all the time.
Native English-speaking teachers
Our classes are all immersive English-learning environments because our teachers are native English speakers. This allows students to improve their language skills more fluidly and colloquially.
Small class sizes
Through group discourse and interaction with their classmates, students are encouraged to speak up and voice their thoughts and opinions. This cultivates their logical thinking and social skills.
Fostering critical thinking skills
Students are encouraged to express their ideas through question-and-answer sessions and think critically about their arguments. This helps them become independent thinkers and prepares students for more advanced levels of writing.
Summer Literature and Analysis Class
2022 July 4 – July 29
Afternoons 1:00 p.m. – 4:00 p.m.
In this course, students will engage in guided reading of a different novel every week with an Englist instructor, after which they will be challenged to think critically and participate in analytical discourse about the content of the text. Then, through writing assignments and a rigorous editing process, students develop their English persuasive writing skills, which also strengthens their overall English ability and knowledge of essay structure.
Teaching students to think critically is one of the cornerstones of Englist's teaching philosophy. Students are not only encouraged, but expected to speak up and voice their opinions in this class. Not only does this improve their overall English communication skills, but also teaches them to become stronger independent thinkers.
Our students come from schools all over Taipei City and beyond, including Fuhsing, Kuei Shan, TAS, TES, Kang Chiao, Renai, and more.
Many of our students' English academic writing abilities improve so much after joining our program that they see significant improvement at school as well.
Get in touch with us to see which Englist class is the best fit for you.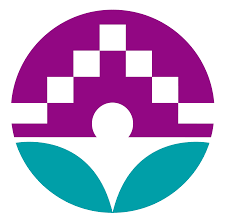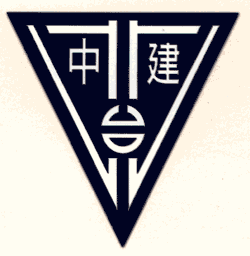 "Englist teaches more than just average English courses; teachers will throw out topics that inspire students to think in English. Students who receive a standard Taiwan education on a daily basis are able to broaden their horizons at Englist and expand their worldview."
"All three children in our family have studied under the guidance of Englist teachers. The teachers encourage the students in ways that speak specifically to their unique personalities, and students always feel relaxed and comfortable during class. On the surface it all appears to be stress free, but there is a teaching strategy in place that helps the kids learn more actively and efficiently."
Englist prides itself in the quality of our curriculum and teachers. All of our instructors are enthusiastic teachers and experienced educators.
Teachers speak English at a native level
With fluent English speakers leading the class, students learn pronunciation and grammar in a much more natural way. This immersive English learning environment allows students to hear the language in the way it would normally be spoken among native English speakers.
Livelier and more interactive classrooms
All of Englist's teachers grew up in Western education systems and instruct students in a similar fashion. We aim to inspire engagement and independent thinking in our students, a departure from the rigid and rote memorization techniques common among many other after school programs in Taiwan. 
Rich teaching experience in Taiwan
Our teachers have all had years of experience teaching in Taiwan in various schools and institutes, instructing students of all ages from elementary through high school.
我們之前也在別的地方上過英文課程,在綜合評比之下,真心覺得englist的教學態度真的很棒。 千萬不要害怕讓孩子在嚴謹的環境上課,有要求的老師才是認真的,也不要過度自信孩子能自律,哈。 englist的老師在期末會提供一份書面說明,在各個方面予以孩子學習講評,不過度嚴厲也不討好,讓家長與孩子有跡可循,我個人覺得中肯負責。 平時englist也利用line與家長有效率的聯繫溝通,在督導孩子這點很令人放心。 總之我認為很信任englist,謝謝老師與行政人員。
上過其它貴桑桑的強調快樂學習的美語班,卻總是只有口語稍微進步一點。而這裡強調閱讀和寫作課程,在練習閱讀和寫作的過程中,口語也加強到了,一舉數得。這裡的老師都很熱情和專業,小班制更是它的優點,每個學生都可以被妥善的照顧到,因此十分推薦。
真的很喜歡!從最基礎閱讀,慢慢進入寫作,非常紮實,而且老師幽默有趣小孩很喜歡,環境也很明亮整潔,進出管理嚴格,家長可以很放心把孩子交給他們!非常推薦!
老師能充分掌握每個學生的學習狀態,教學生動活潑有趣。 比照美國小學程度精選教材,加強閱讀分析文意,提升學生的理解力。 持續的寫作練習,對文章架構&文法能力亦有顯著進步。 孩子非常喜歡並期待上課!
老師對學生的觀察很細膩,能鼓勵學生在生活上多尋找不同的寫作素材,對於學生的寫作方式也有嚴格的要求,每次批改完都會要求孩子重新謄寫rewrite 孩子持續穩定進步中。
對於年紀小一點的學生來說,老師授課靈活生動,讓小孩願意來上課也喜歡去上課。年紀稍長的學生來說,老師上課變的嚴謹且有要求,不論是在閱讀或寫作上看的出學生的進步。但是,閱讀跟寫作真的不像背單字,今天背明天就看得出成績,家長要多點時間及耐心。
My son attended this school during our summer break back to Taiwan and he loved it! We felt that he needed extra support in learning how to become a better writer but have not had much success with other enrichment programs. Heard about the program from a friend in Taiwan and couldn't believe our luck. Current plan is to enroll him every time we go back.
2022 Summer Writing Program
Tuition and Discounts
※Fees for materials and meals calculated separately※

Early bird discount:
Sign up and pay in full by May 31 to get 5% off tuition!
Multi-week discount:
Get up to 15% off if you sign up for multiple weeks!
Bring-a-buddy discount:
Get up to 20% off if you sign up with siblings or friends!
Feel free to reach out to us through the channels below, or simply fill out this form and a representative will be in touch.
Fuxing South Road, Section 2, No. 268, 2F-3