Our classes are all-English, all the time.
Native English-speaking teachers
Our classes are all immersive English-learning environments because our teachers are native English speakers. This allows students to improve their language skills more fluidly and colloquially.
Small class sizes
Through group discourse and interaction with their classmates, students are encouraged to speak up and voice their thoughts and opinions. This cultivates their logical thinking and social skills.
Fostering critical thinking skills
Students are encouraged to express their ideas through question-and-answer sessions and think critically about their arguments. This helps them become independent thinkers and prepares students for more advanced levels of writing.
Summer Book Club
Monday-Friday
Mornings 9:00 – 11:30
In this course, students will engage in guided reading of a different novel every session with an Englist instructor, after which they will be challenged to think critically and participate in analytical discourse about the content of the text.
Teaching students to think critically is one of the cornerstones of Englist's teaching philosophy. Students are not only encouraged, but expected to speak up and voice their opinions in this class. Not only does this improve their overall English communication skills, but also teaches them to become stronger independent thinkers.
Session 1:
July 10 – July 14
(1 week)
To All the Boys I've Loved Before
Lara Jean writes secret, soul-baring letters to her five crushes, but never meant to send them. Now they are out and wreaking havoc on her life.
Session 2:
July 17 – July 28
(2 weeks)
Paper Towns
This novel is a coming of age story set in Orlando, Florida. It focuses on Quentin, a young man about to embark on his adult life, and the adventure he and his friends, Ben and Radar, have their senior year that centers on the disappearance of their classmate Margo Roth Spiegelman.
Session 3:
July 31 – August 11
(2 weeks)
One of Us Is Lying
This novel follows the gripping story of Bronwyn, Addy, Nate, and Cooper as suspects in the murder of Simon Kelleher. Each of the high school students have secrets that they would do anything to protect, so how far would they go to make sure they're kept out of the spotlight?
Session 4:
August 14 – August 25
(2 weeks)
Shadow and Bone
The novel is narrated by Alina Starkov, a teenage orphan who grows up in the Russia-inspired land of Ravka when, unexpectedly harnessing a power she never knew she had in order to save her childhood best friend, she becomes a target of intrigue and violence.
Summer Enrichment
Monday – Friday
Afternoons 13:00-15:30
Students engage in topics based on different subject matters every session, from writing personal narratives to discussing TED talks. Classes are conducted all in English, and teachers encourage students to practice their English comprehension skills through critical thinking, group discussion, and thought-provoking assignments.
Session 1
July 10 – July 14
(1 week)
Session 2
July 17 – July 28
(2 weeks)
Session 3 
July 31 – August 11
(2 weeks)
Session 4 
August 14 – August 25
(2 weeks)
Our students come from schools all over Taipei City and beyond, including Fuhsing, Kuei Shan, TAS, TES, Kang Chiao, Renai, and more.
Many of our students' English academic writing abilities improve so much after joining our program that they see significant improvement at school as well.
Get in touch with us to see which Englist class is the best fit for you.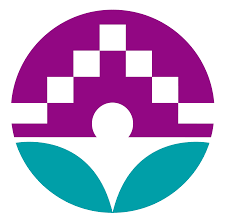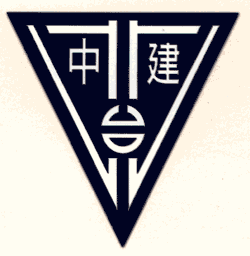 Englist prides itself in the quality of our curriculum and teachers. All of our instructors are enthusiastic teachers and experienced educators.
Teachers speak English at a native level
With fluent English speakers leading the class, students learn pronunciation and grammar in a much more natural way. This immersive English learning environment allows students to hear the language in the way it would normally be spoken among native English speakers.
Livelier and more interactive classrooms
All of Englist's teachers grew up in Western education systems and instruct students in a similar fashion. We aim to inspire engagement and independent thinking in our students, a departure from the rigid and rote memorization techniques common among many other after school programs in Taiwan. 
Rich teaching experience in Taiwan
Our teachers have all had years of experience teaching in Taiwan in various schools and institutes, instructing students of all ages from elementary through high school.
推薦Englist ,老師非常用心,若孩子作業遲交,老師會請家長和學生來學校面談,擬定改善計劃,每學期也會和家長面對面討論孩子學習狀況,可以感受到他們用心經營,對學生的責任感超越坊間一般英文補習班。
課程採小班制能針對學生的強弱項,給予合理分配個別課題所花的時間,例如閱讀能力、寫作能力、口說能力等,在外師面前可自在地發問,並表達自己的看法,學生的自信心逐漸提升;教務人員服務親切,樂於即時協助親師溝通,讓家長放心的學習環境唷!
真的好專業的課程,老師們對每個孩子的程度,上課吸收度和對孩子的展望,都很確實的掌握,最棒的是會一直鼓勵孩子們閱讀
大女兒 Ashley 在Englist 接受英文寫作及演說訓練,獲益良多。我願意向大家推薦 Englist!
在Englist上課時全程由外籍教師以英語授課,鍛鍊孩子的聽說讀寫能力,讓孩子全時間的沉浸在正規英語使用法的氛圍裡,平時養成固定閱讀英文書籍的習慣,這樣的方式,讓英語學習不在是只重視於字彙與文法上的知識傳授,而是真正有效率的讓學生親近英語,讓英文不只是學科,而是學習知識的工具,並了解語言溝通的重要性。
感受到孩子在Englist上課後的成長,寫作部分能很快建立起結構,老師很認真且了解每個孩子的狀況
Adam是個專業認真的老師,能指出孩子需要進步的地方,作業也仔細批改,是個加強英文寫作的好教室.
老師很棒!和西方小朋友學英文的方法一致,孩子獲益良多
孩子在這上課,進步很多,現在寫報告速度都超快的
教學分針適用閱讀來帶動寫作與思考,小孩喜歡這裡的老師。
Available Discounts
※Fees for materials calculated separately※
Bring a buddy:
Get up to 25% off if you sign up with siblings or friends!
(same-session sign-ups only)
Sign up for more:
The more sessions you sign up for, the bigger your discount!
Stay with us ALL summer:
Sign up for all 4 sessions
for a special discount!
Feel free to reach out to us through the channels below, or simply fill out this form and a representative will be in touch.
Taipei City, Da'an District, Anhe Road, Section 1, No. 137, 4th Floor