At Englist, our goal is to empower students and their families.
Our Mission
First, we equip our pupils with the necessary tools for success in English academic environments. Whether it be teaching students to read in elementary school or preparing them to study overseas, our aim is to ensure students possess the skills needed to excel in any setting.
Next, we empower students by honing their critical thinking and leadership skills, instilling the confidence and poise necessary for independent thought and creativity. We do not accept the staid, rote-based philosophy that underlies far too many classrooms and curricula.
Finally, we hope to inspire young minds to ask questions, reach for something better, and to find the beauty in language, literature, art, and the wider world. Our ultimate aim is to open the minds of students so that they may chart their own course.
"Englist teaches more than just average English courses; teachers will throw out topics that inspire students to think in English. Students who receive a standard Taiwan education on a daily basis are able to broaden their horizons at Englist and expand their worldview."
 – Shen, Parent
Real Results
We founded Englist in 2018. We saw that students speaking English as a second language lacked the tools they need to develop into strong writers.
So, we decided to do something about it.
With decades of combined teaching experience and a unique and fresh approach to English education, Englist works to ensure its students can do more than take tests and fill in worksheets.
At Englist, students develop critical reasoning skills, creativity, and confidence — all the tools they need to not only succeed as good English writers, but to succeed in life.
Writing is important, and once you realize what it is for, it is fun. But more than just fun, writing is a powerful tool and it will train you to do the most fundamental thing human beings do. That is because: …
How Taiwanese kids learn about this book, and so many others, could be done so much better if we would move past the idea that for a curriculum to be "American" it needs to be copied and pasted wholesale from American high school lit classes. More specifically, students at Englist enjoy and understand advanced books like TKAM because we approach them differently than anyone else in Taiwan does.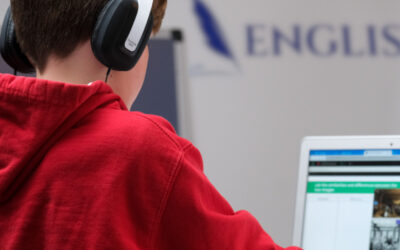 We understand that online learning is hard for families. Online classes might mean parents need to do a little extra work in helping their kids, or might need to pay a little bit closer attention to how their student is behaving in class. It's no fun for anyone – parents, students, and teachers. What makes Englist such a great program is that we both understand the difficulties and drawbacks of online learning, but we are also able to transition to an online system in the blink of an eye.
Feel free to reach out to us through the channels below, or simply fill out this form and a representative will be in touch.
Fuxing South Road, Section 2, No. 268, 2F-3