If your student needs more dedicated help, you can arrange 1-on-1 sessions with an Englist teacher. These sessions are designed to target the specific problem areas your child is struggling with, and can help them catch up to their classmates.
Please contact our administrative staff to make arrangements.
Fundamentals (maximum 2 hours per session)
NT$3,000 per hour
For current students – NT$1,200 per hour
Upper Level Writing (maximum 2 hours per session)
NT$3,000 per hour
For current students – NT$1,500 per hour
Writing is important, and once you realize what it is for, it is fun. But more than just fun, writing is a powerful tool and it will train you to do the most fundamental thing human beings do. That is because: …
How Taiwanese kids learn about this book, and so many others, could be done so much better if we would move past the idea that for a curriculum to be "American" it needs to be copied and pasted wholesale from American high school lit classes. More specifically, students at Englist enjoy and understand advanced books like TKAM because we approach them differently than anyone else in Taiwan does.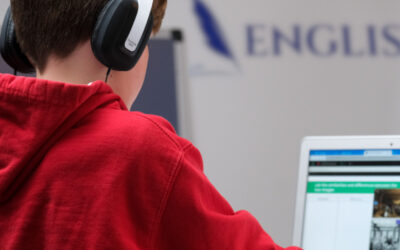 We understand that online learning is hard for families. Online classes might mean parents need to do a little extra work in helping their kids, or might need to pay a little bit closer attention to how their student is behaving in class. It's no fun for anyone – parents, students, and teachers. What makes Englist such a great program is that we both understand the difficulties and drawbacks of online learning, but we are also able to transition to an online system in the blink of an eye.
Reach Out to Us
Feel free to reach out to us through the channels below, or simply fill out this form and a representative will be in touch.
Fuxing South Road, Section 2, No. 268, 2F-3
Interested in the courses? Fill the form to know more!