American junior high to high school level English academic writing.
Elementary fundamentals, including parts of speech and structure.
Englist is proud to partner with Crimson Education in Taipei to provide our students with the best college admissions counseling services possible.
Whether students are interested in attending universities in the United States, United Kingdom, or Europe, they can put their best foot forward with an Englist education under their belt and guidance from Crimson Education.
Our students come from schools all over Taipei City and beyond, including Fuhsing, Kuei Shan, TAS, TES, Kang Chiao, Renai, and more.
Many of our students' English academic writing abilities improve so much after joining our program that they see significant improvement at school as well.
Get in touch with us to see which Englist class is the best fit for you.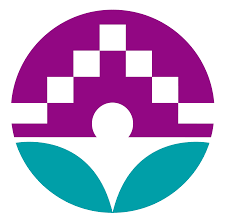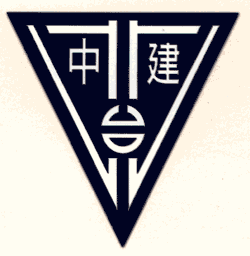 Englist prides itself in the quality of our curriculum and teachers. All of our instructors are enthusiastic teachers and experienced educators.
Teachers speak English at a native level
With fluent English speakers leading the class, students learn pronunciation and grammar in a much more natural way. This immersive English learning environment allows students to hear the language in the way it would normally be spoken among native English speakers.
Livelier and more interactive classrooms
All of Englist's teachers grew up in Western education systems and instruct students in a similar fashion. We aim to inspire engagement and independent thinking in our students, a departure from the rigid and rote memorization techniques common among many other after school programs in Taiwan. 
Rich teaching experience in Taiwan
Our teachers have all had years of experience teaching in Taiwan in various schools and institutes, instructing students of all ages from elementary through high school.
非台灣傳統美語補習班,擺脫背單字、被文法的學習方式,用學母語的方式將學習語文所需要的能力融入課程中。孩子很喜歡,有挑戰也有樂趣。
老師親切有耐心,專業度更是不用說! 對於孩子的情形都會即時反映給家長👍
非常有系統的帶領孩子分析文本,閱讀文章~😃用母語式方式自然學習英文並且學習有脈絡的組織想法寫出文章,很感謝Teacher Andrew 的耐心教導!😃🙏
mengchun chang
2022-07-30
我這邊以家長的角度來分享。 我的孩子中年級,我想替他尋找好的英文奠基課程,也希望在學校附近、交通方便的教學環境,當初在比較過後,選擇ENGLIST,這一年下來,衷心認為ENGLIST是很棒的選擇! 語言的學習需要input和output,這裡是透過閱讀、還有一起討論教材,來練習寫作,課程會討論小說和與美國同步的小學教材,是很扎實的語言學習! 老師很重視親師溝通,每週會更新學習進度,也會簡述小孩的課堂學習狀況,我覺得ENGLIST很棒!
My girls have been studying here for several years. They have built solid foundation in English writing, which help them in all subjects in school. I would strongly recommend this place for whoever want to perfect their writing skill!
Best place for learning English. Classes are very helpful and beneficial for students. Throughout the years of learning at Englist my writing skills have improved a lot and my grades have gotten better. The environment is suitable for learning and the teachers give genuine and useful advice.
I have been in this program for a few years now and my writing and over all communicating skills have improved a lot. The teaching technique here is one of the most effective ways to learn and use writing.
The learning environment is great, the teachers are hardworking, and the classes truly benefit the students. It can be a tough class at times, but the results can be clearly seen. Both the English writing ability and overall critical thinking and learning ability of the student will very obviously improve.
The Englist program has really improved my critical thinking skills. The classes are interesting and people should definitely go! Your money will not be wasted, for sure.
Englist is a great place to learn. The teachers are supportive and even gives us advice for things like college apps. My writing skill has increased by leaps and bounds since i joined Englist.
Feel free to reach out to us through the channels below, or simply fill out this form and a representative will be in touch.
Fuxing South Road, Section 2, No. 268, 2F-3